Continuing the full exposure of my font obsession, today I'm sharing with you 25 script fonts. Just in case you still need to put together your fancy holiday cards, these will fit the bill. Scripts are fonts that mimic the look of handwriting. They may or may not actually look handwritten. The list I did previously was all about the handwritten look, but today's list features scripts that are more elegant and clean cursive. But as you'll see, even within that narrow scope, you can find a decent range of styles and font personalities. And as before, all of these fonts are free to download and use. Check out the previews and download links below: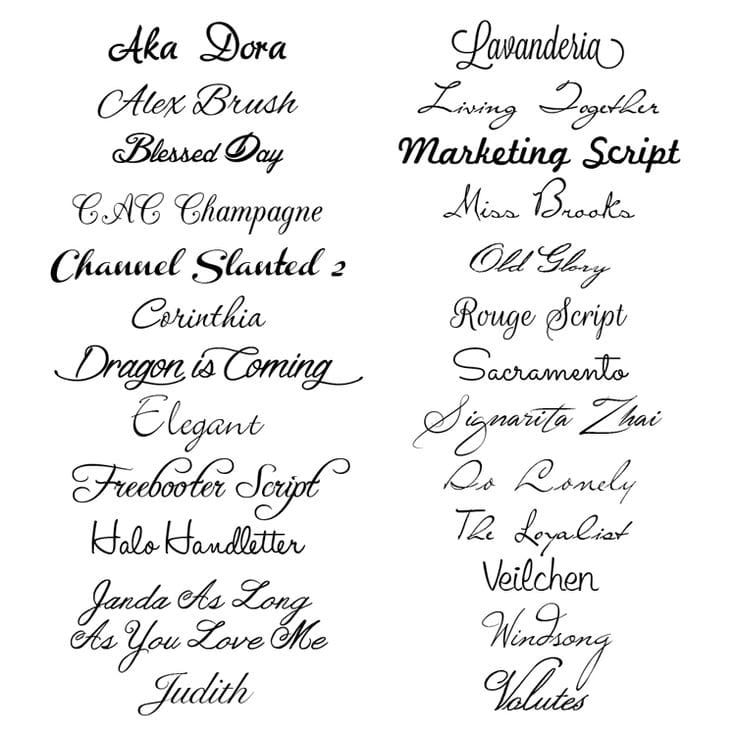 Download links:
---
What are some of your favorite script fonts?
---
Do you need help picking the best fonts for your brand or business? I've got just the resource for you.
Check out DIY a Better Brand.