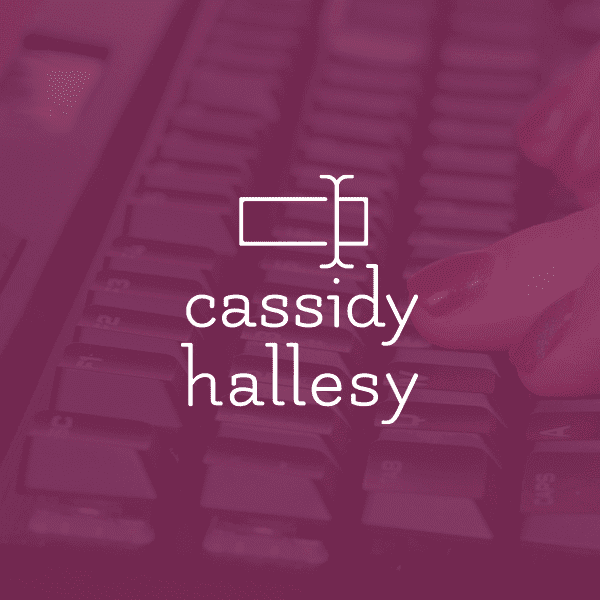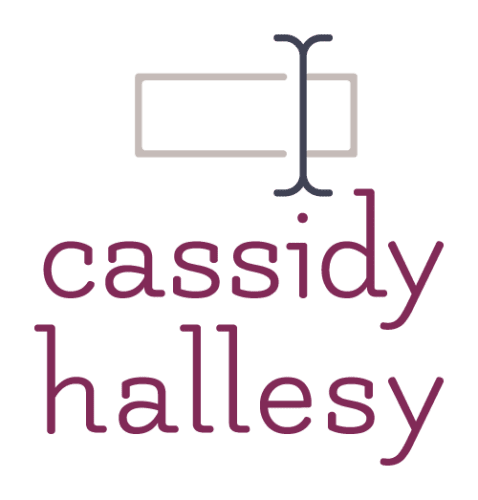 Full branding package: logo suite, social media templates, ebook template, Squarespace website and brand guidelines. 2020-2021.
Cassidy is a copywriter phenom who helps her fellow women entrepreneurs connect to their customers and grow their businesses through engaging, authentic copy. 
Having honed her business enough to have a solid idea of direction and focus, Cassidy took advantage of my Liftoff Package (full brand overhaul) to upgrade her Look from DIY to professional powerhouse.
Since she focuses mainly on website and email sequence copy, we wanted to craft a logo that conveyed writing but didn't rely on old school tools like pens or pencils in the visuals. Since simplicity is one of her core brand tenets, this simple cursor mark ended up being the perfect fit. Overall we wanted to keep the Look friendly, warm, professional, and clean. Her color palette captures her bright and warm personality, and the typefaces for her brand evoke a friendly but professional feel.
After we got her foundational branding done, we built out social media templates, an ebook template (not pictures) and her website on Squarespace. I also wrapped up all of her new info about her core brand and her visual brand guidelines in a handy PDF for her reference.
You can find Cassidy here:
Website
Instagram
"Visual branding wasn't really something that was even on my radar at first. It wasn't until I looked into more that I realized just how much a visual brand can have an impact on your business.
Having my visual branding done has made my confidence go to another level. I truly feel like it's not only a fantastic representation of what I do, but I also feel like it makes such a better impression to potential clients.
I'm SO glad I decided to have Amanda craft a beautiful look to help me further establish my growing business."