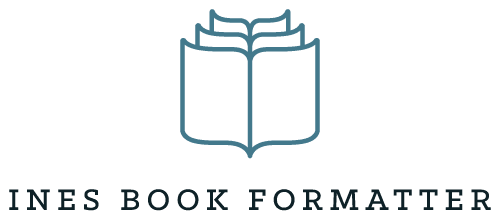 Logo suite, brand guidelines, social media templates and Squarespace website for Ines Book Formatter. 2020-2021.
Ines helps women authors turn their manuscripts into ready-to-publish books that look just like the ones big publishers produce, without the frustration of trying to DIY it. She was ready to take the leap from 'just' a freelancer into a confident business owner.I first worked with Ines on a Clarity Package to define where she wanted her business to go and what she wanted it to be, and then evaluated where her current branding stood in relation to all of that. Once she read the report, she said she realized she needed to work with me to rebrand rather than trying to research and DIY it all herself.
She upgraded to my Foundation Package and we worked on creating a new look that fit her vision for her business. This included a full logo suite, font choices, color palette, and brand guidelines to reference moving forward.
This logo suite has a friendly and approachable feeling. It features an open book icon, which could also be stack of pages. It is meant to convey the idea of helping authors make their book take flight. The curves in the icon help lend a feminine and optimistic feel, while the clean lines and serif font keep it minimal and precise. For the color scheme, the main color is a teal that is bluer and a bit more muted (for an experienced, trustworthy feel), paired it with a range of colors that help soften and brighten the overall palette to help appeal to her audience of women.
She also came back to me to develop some social media templates for Instagram, and to help her redo her website with the new branding on the Squarespace platform.
"I hired Amanda first to brainstorm on my branding, then to work on my logo and color palette, and her expertise was very much appreciated. It was such a relief to have someone with experience and knowledge helping me steer the look of my business in the right direction. I will definitely be working with her again in the future!"