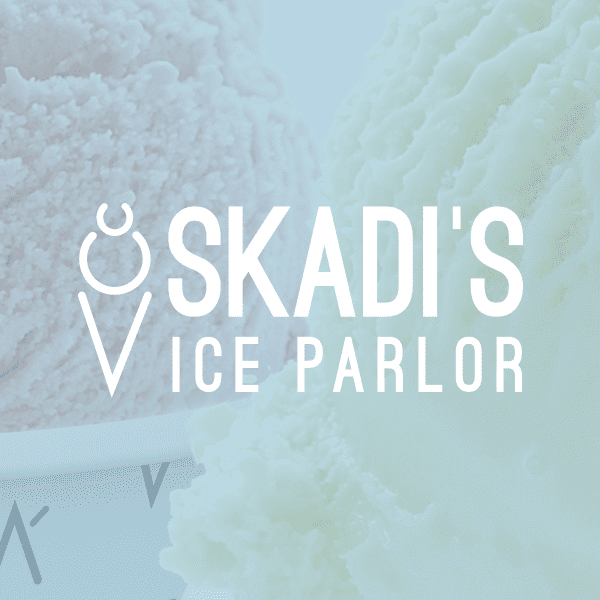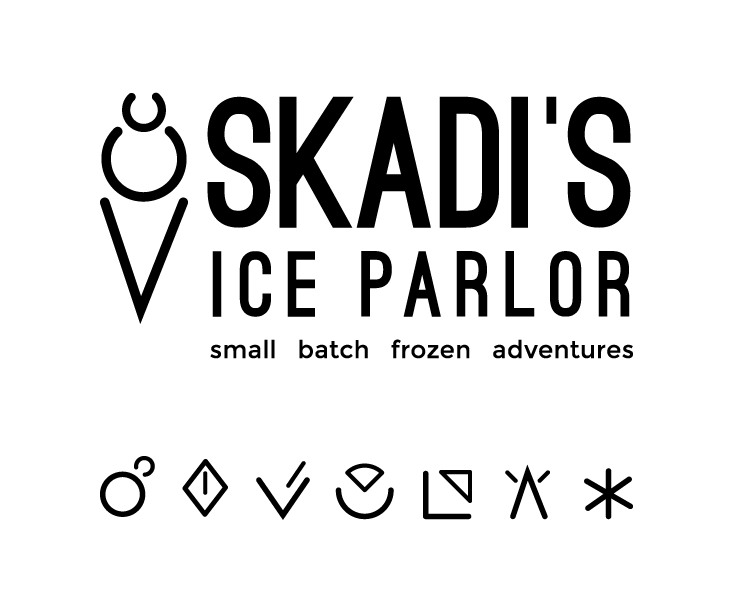 Logo and visual branding for Skadi's Ice Parlor. 2016-2017.
Skadi's Ice Parlor is a modern ice cream place that focuses on odd flavors and small handmade batches from fresh ingredients. They see themselves as a fun adventure for your tastebuds in the midst of the concrete jungle. The goal was to balance friendly fun with urban hipness, and give a nod to Scandinavian design (Skadi is a Norse goddess of winter).
To do that, I used a fairly minimal design approach, created a set of rune-inspired icons, and chose a range of pastels to offset the harsh textures and lines of their city setting. Pastels also work well for ice cream, so it seemed a natural fit. Balanced against the strong type and angles in the layouts, it achieves what I was aiming for rather than seeming too sweet or childish.
Their menu is broken down into 7 sections, and each has its own color and icon designation that carries throughout the visual identity. Any dine-in cup or to-go pint will be the color that corresponds to the menu section the flavor ordered comes from.
This started as part of my Brand Nuance series, where I demonstrate the importance of getting specific with branding. In the first post, I used the example of Skadi's Ice Cream to create four logos. They represented four very different directions a designer could go if only given the name of the business and the fact that it's an ice cream shop of some sort. One of those concepts ended up grabbing my attention, and I decided to expand the visual identity from that logo.