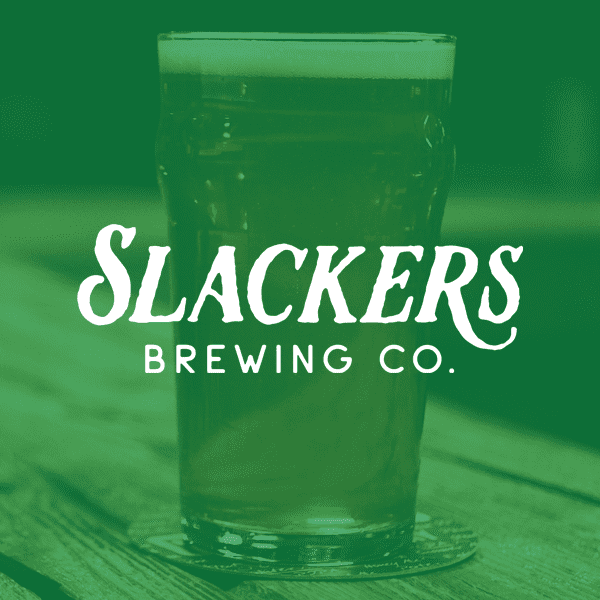 Logo, label design, print collateral, brand guidelines and launch website for local brewery.
Client: Slackers Brewing Co.
Industry: Alcohol / Food & Bev
Date: 2018-2022
Slackers Brewing Co. is a home-brew operation transitioning to a brewery taproom and gathering spot. Owner Derek specializes in malty and rich beers, and experimentation in the craft of brewing. People tend to associate craft beers with bitter hoppy beers and are pleasantly surprised when Slackers beer focuses more on the malts with a balanced hop mix. The ethos at Slackers is a work hard play hard mentality, balanced with an approachable friendliness. The key guiding idea was 'comfortably adventurous.'
My design approach was to keep things casual and colorful, but still professional. The hand-drawn but not messy feel of the main type in the logo balances with the clean sans serif of the secondary text. The bright color palette of the logo and labels is bold without being off-putting. The beer ring motif is a nice subtle industry nod throughout the brand suite.
With the new branding in place, Slackers was able to run a successful crowdfunding campaign to raise funds towards realizing their brick-and-mortar location. They achieved 122% of their funding goal.  
Aside from helping them get their launch website up and running, I've also been consulting on how to apply their logo/branding to signage and merchandise.
Launch website is live here. Slackers officially opened its doors in November of 2021! If you're in the Austin area, drop by and try one of their beers. 
"Amanda did such an epic job on all of this, exceeding my expectations. There's something amazing about having your brand professionally done. Give her a shout if you are interested in increasing your brand's appeal and professionalism. She has taken Slackers to a whole new level and helped me understand my brand and business better than ever."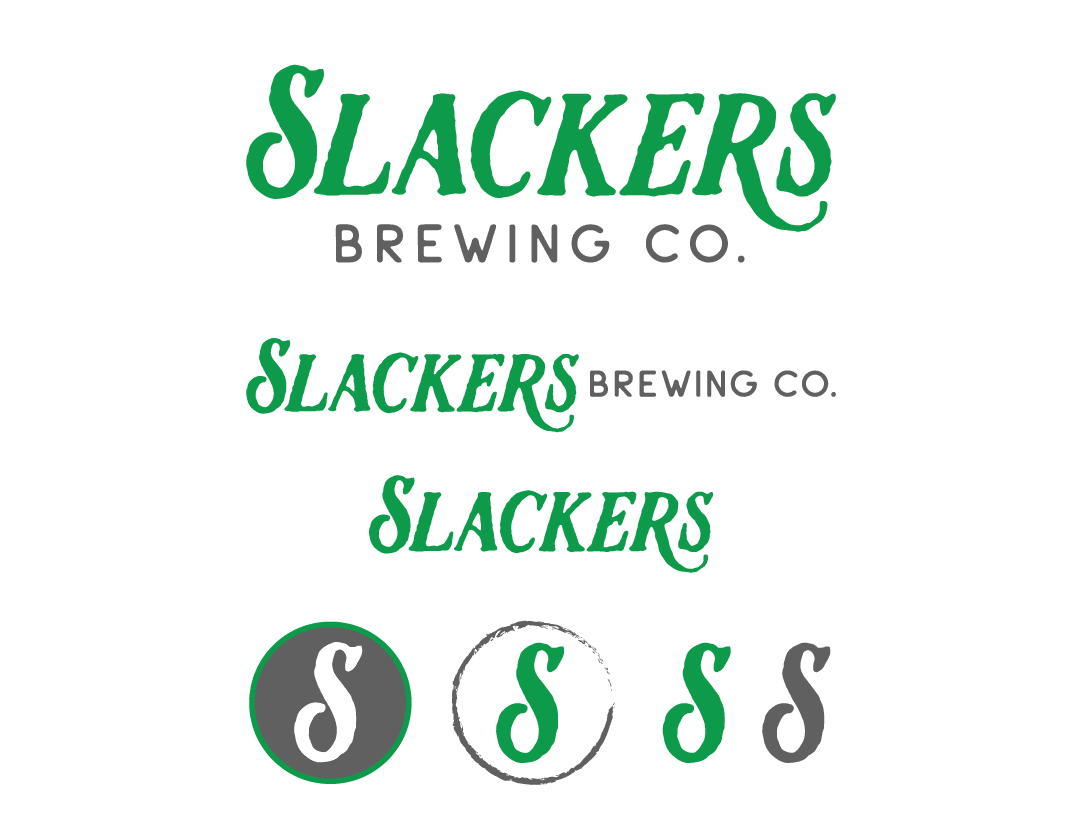 Pictured: Beer labels, logo array, business card, coaster, and custom sticker.
Not pictured: Letterhead, brand guidelines.