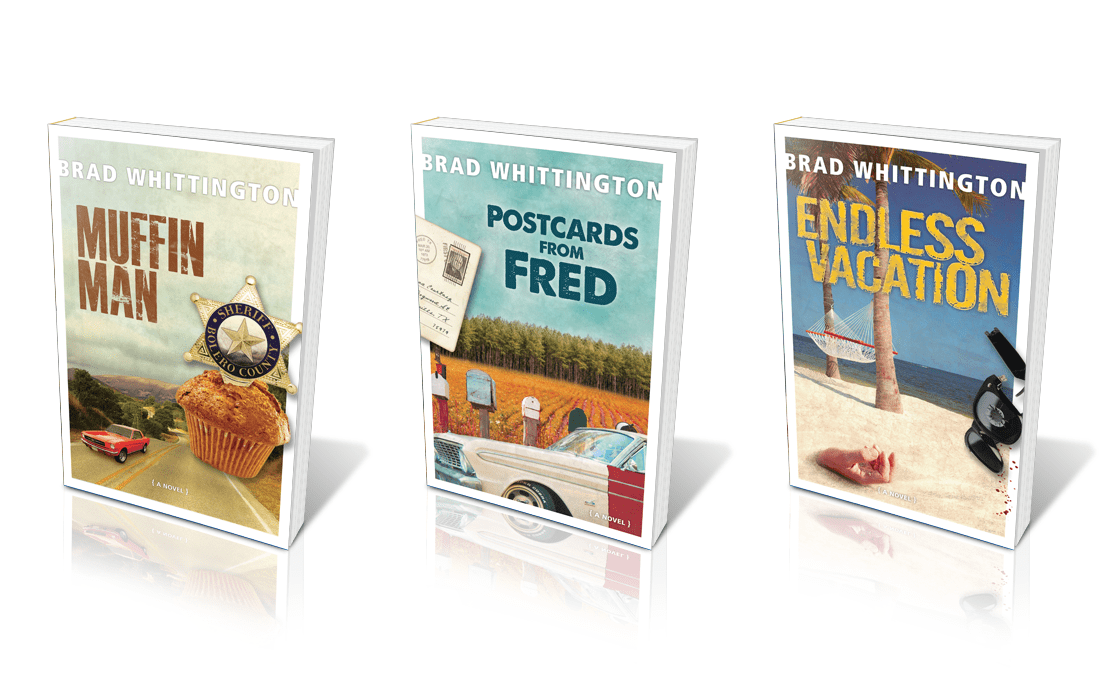 Various book covers for novels by Brad Whittington. 2012-2013.
He had an established look for his previous covers (white border, font, grunge effect) that the new covers had to coordinate with. Heavy Photoshop work on all of them, merging separate photo elements.
Endless Vacation is a murder mystery set in Mexico.
Postcards from Fred is the 4th in a Christian fiction series set in Texas.
Muffin Man is a mystery with a bit of a surreal kick.
"I first selected Amanda as the artist for my indie book covers based on seeing a book cover she did on her website. I had specific design requirements for the new cover to match the look and feel of my three existing novels. In addition, I mentioned four elements I'd like to see in the new cover. She came back with two excellent designs and I knew in that moment that Amanda would be my go-to designer for all my covers. She continues to nail it with every new novel. She does excellent work, keeps me in the loop when selecting stock images, and indulges my whims to see titles in different colors or fonts until we get the perfect look. I can't recommend her highly enough."